Changes mentioned in this dev-shot are part of EGCC update: V0.6.5
What a weekend it was!
With the launch of EGBB Birmingham Airport, we focused solely on getting it ready for release, which mean a little let time on EGCC. Nonetheless, we have still brought you a whole bunch of development!
We updated the old Terminal 2 building's glass so it is no longer transparent. This is as it was flickering, so we opted to make it opaque for now.
Another quick fix was where hold point F1 was showing P1.
The Runway border textures have been retouched as they had a faint white outline.
New ground textures! We have implemented the first of many new ground textures at Manchester airport, in the form of new concrete tiles! These are the most common at EGCC, so was the obvious texture to start with. It adds a new normal map (height effect), next texture, and some much higher definition borders.
A note on the ground textures; It may be the case that you will need to remove the add-on completely, clear any cache, and re-add the addon into the community folder. This is as some testers have reported a checkerboard effect where the new texture isn't added in. This is a cache issue and not an add-on issue. Please head to the troubleshoot page to find some fixes to the issue.
Along with the new textures, we went through a lot of the transitions between taxiway materials and colours, and adjusted to not only look more realistic, but also to match the shape of the concrete tiles.
We also started adding clutter to the new T2 pier, with more to come.
And finally… Optimisations!
This has been a very important one, as some have reported a CTD when loading into the airport after the latest Simulator Update.
So we have focused on model optimisation rather than texture optimisation. Terminal 1 and 2 have both been optimised, along with the western cargo/remote stands.
New Bus Transfer Building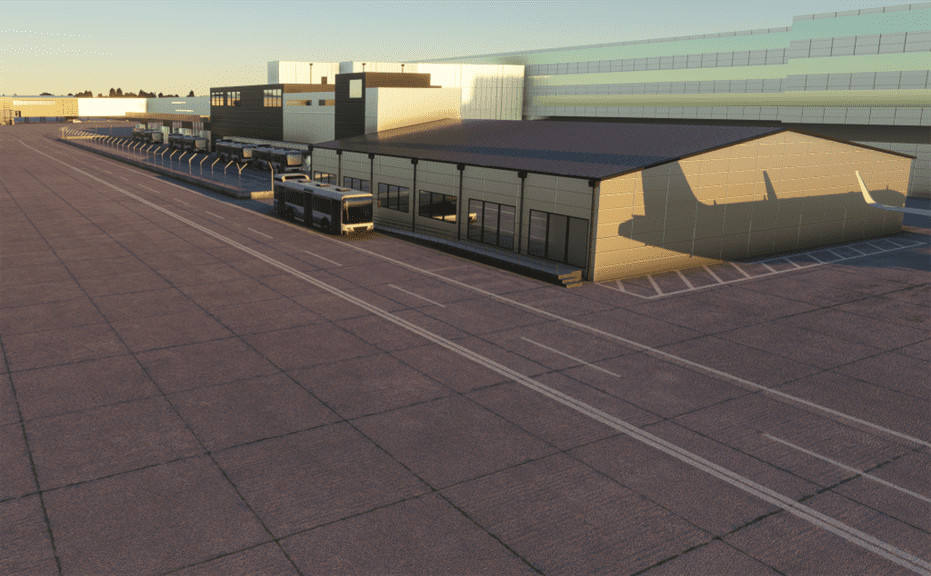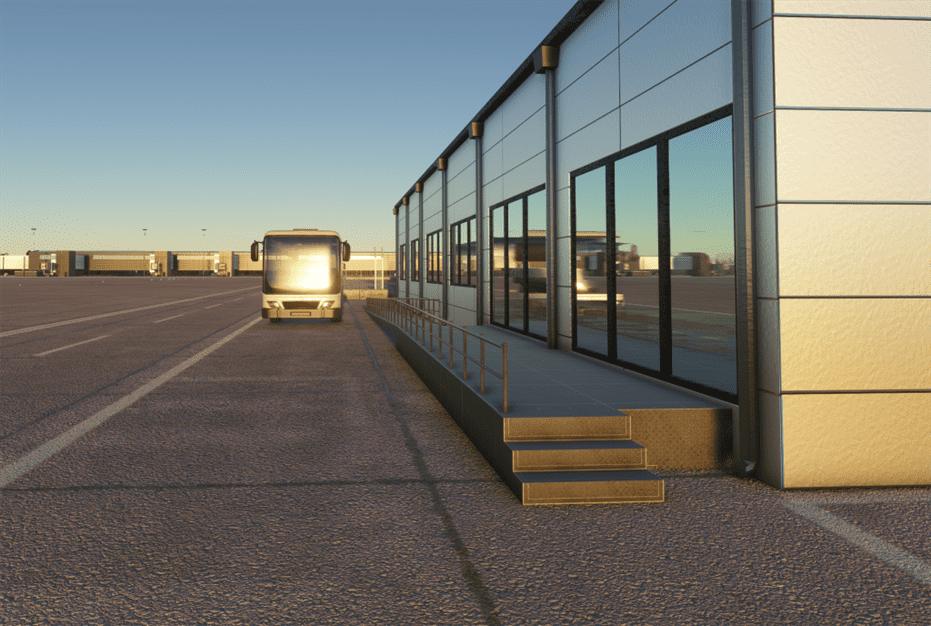 New Ground Textures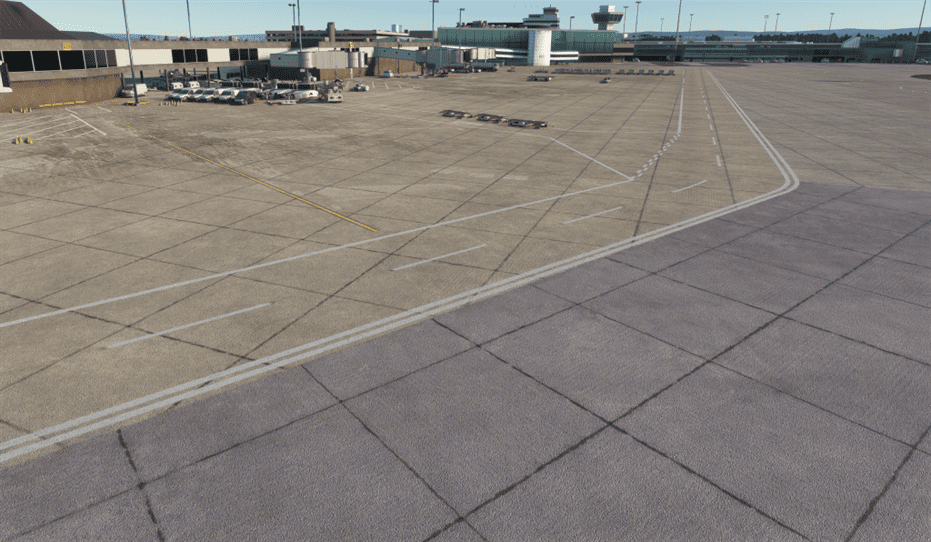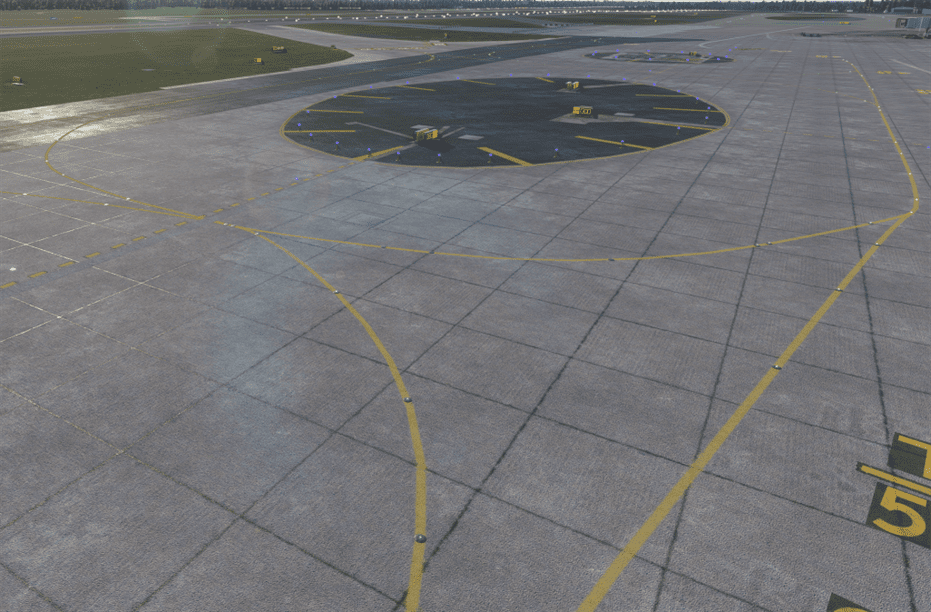 SURVEY
Yes we know, surveys suck… But the more we know the better we can provide to our amazing community. The survey is only a few questions (2 min of your time), and will give us very good insights into how we are performing, what you want, how you prefer to receive updates and a few more!
https://us7.list-manage.com/survey?u=65fc5d8bc8e5408d61565b716&id=822abbde04
Until next time!