Changes mentioned in this dev-shot are part of EGCC update: V2.1.4
There is no other way to put it than; It's been a tough few weeks for a lot of developers. The SDK is broken for us at 2 of our 3 airports (new one to be announced soon!), and hence we have not been able to get in and do more work on them.
The positive is that we have taken a short break and back in full force to do some modelling without the need to touch the simulator.
Hopefully the issues will be fixed soon!
Enough with the SDK issues rant…
Let's start off with an update on the Xbox versions of our airports
Xbox Update
We optimised and sent over the build of Manchester airport to Microsoft around 6 weeks ago. They have not yet approved the airport, and hence those of you on Xbox still won't have access to it.
All of our airports will be on the Xbox version, but once we submit it to Microsoft, the timeframe is out of our hands.
So sit tight, and they will come as soon as they are approved!
(Birmingham is not yet submitted as it has not reached V1 yet)

Jetways
Some have reported issues where the Jetways are missing. This is (as far as we can see) out of our control, and could be an issue introduced into SU5 (Sim Update 5).
In aid to fix the issue (but we are relatively sure this isn't a fix), for Manchester, we have added 3 new LODs to the jetways. This means that performance has increased significantly!
As we were adding more lods, we wanted to fix a small animation issue, but again, we couldn't as the SDK wasn't liking the changes and was throwing an error…
(patiently waiting for a fix from Asobo ????)
We have also taken the opportunity to update the wheel area of the jetway, as the textures (currently) aren't good enough.
We have added a brand new layer of weathering, and some hazard paint, and removed the rust that was on the tyres.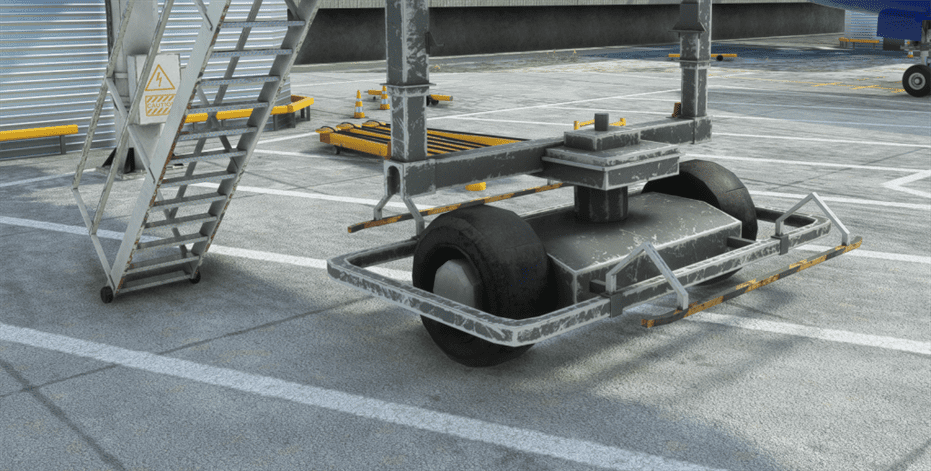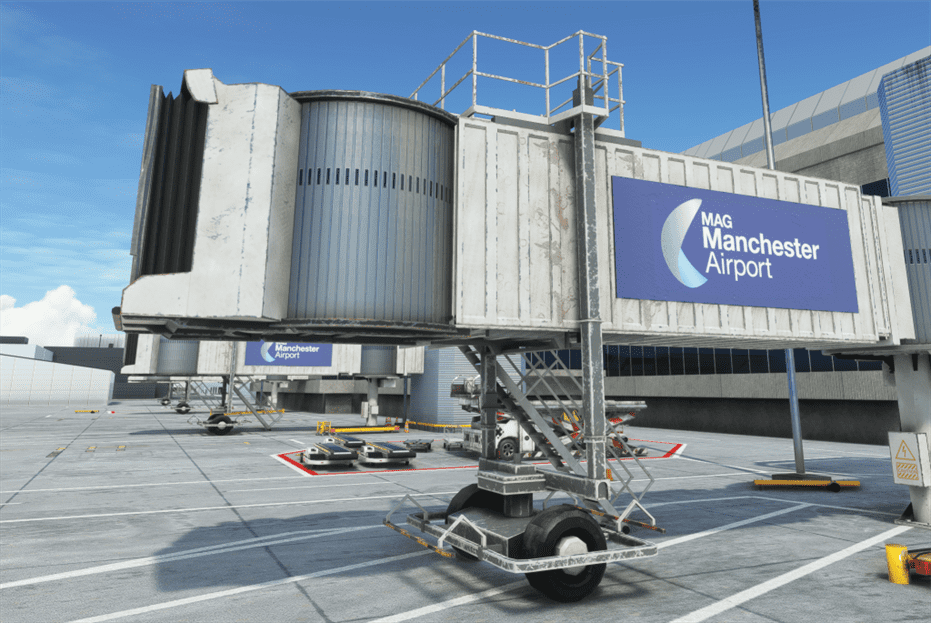 New Vans
(Note that these are static not the ones that you can call to service the aircraft)
In the first screenshot, you can see the default Asobo ones (which after SU5, they reduced the Texture to be more optimised, and hence look like the van is melting). There is no way we would leave these monstrosities in, so we added our own vans!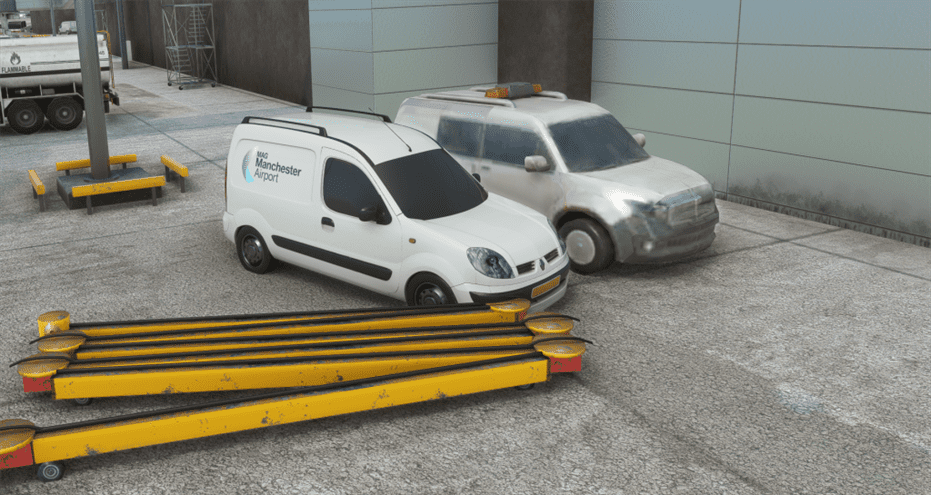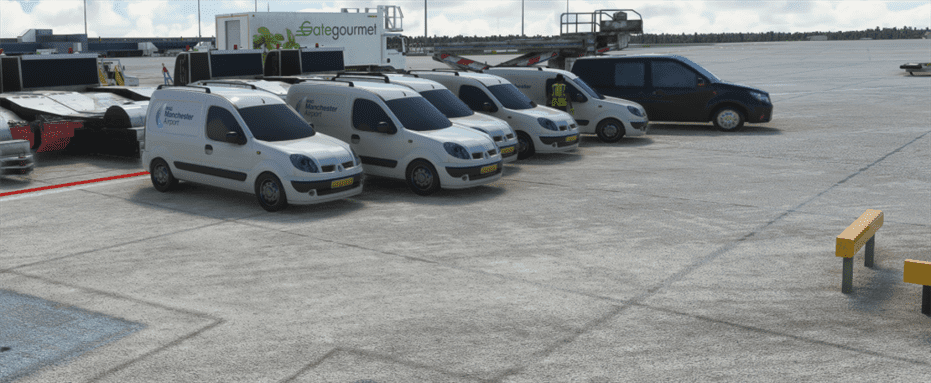 New Gategourmet Catering Trucks
(Note that these are static not the ones that you can call to service the aircraft)
As we were changing the vans, we thought we would also take a look at replacing the default catering trucks!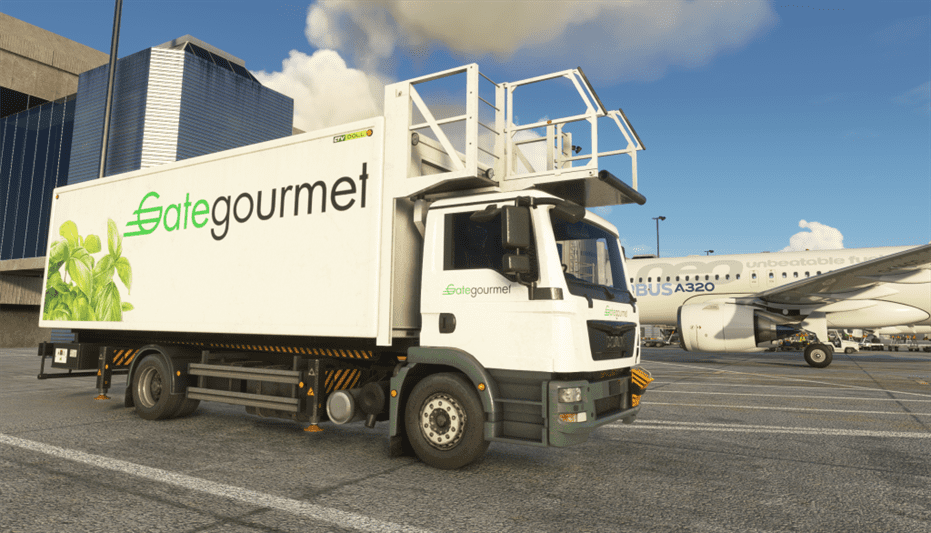 We will be looking at more and more custom ground vehicles in future updates!
Fixes
Bins around the airport were missing their textures
Terminal 2 Lighting was changed to 'Night-Only' as they were on all day
That's it for this quick update!
Lets hope we get some fixes soon so we can continue bringing fixes and updates to Manchester!
Until next time!