Changes mentioned in this dev-shot are part of EGBB update: V0.9.0
---
Long time no speak! We have been incredibly busy with the launch of our new apps, scratchpad and decoders, along with our launch on Contrail and alot of work being done to Manchester ready for the Xbox launch, and most importantly, our new airport is taking shape!
This time around at BHX, we have focused very heavily on optimisation, and completion of missing buildings. We are now on version 0.9.0, which means we are very close to a full Version 1 release!
The STS large hangar, and the XLR private jet hangar are now in place and looking glorious!
Terminal 1 has received a re-vamped texture as the previous version was a bit too 'fake' looking. We have dulled down the colours, added some ambient occlusion, and most importantly.. added transparent glass! (A basic interior is yet to come)
The NCP car parks outside of the airport entrance are now all modelled and looking car-parky.
A smexy new radar tower is also in, and spinning away!
Terminal one 'arms' (not sure what to call them) now have floors and stairs leading down to the jetways.
Next update (apart from a few small ones if necessary), will be version 1! By then we will have all the ground markings completed, and a few more details around the eastern remote stands!
…and yes, Birmingham airport will be on the marketplace soon after a full V1 release!
Now – Image time!
New Radar Tower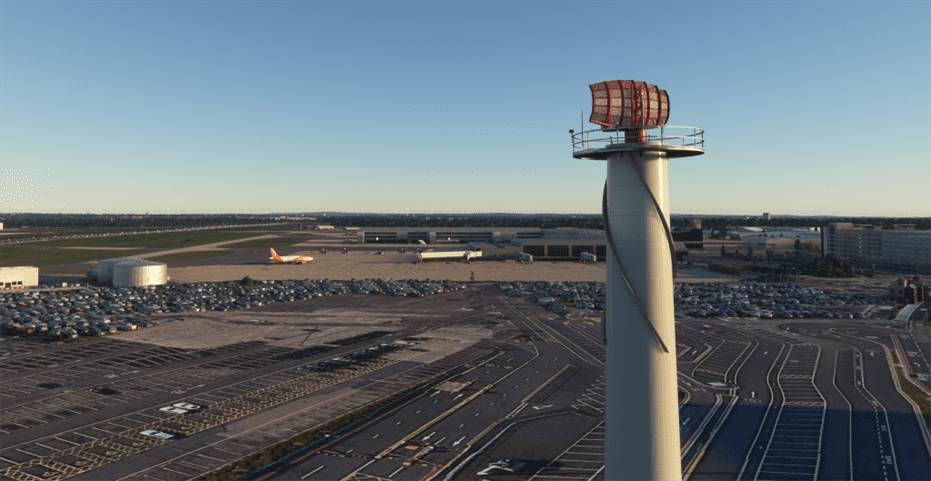 New T1 Textures and transparent glass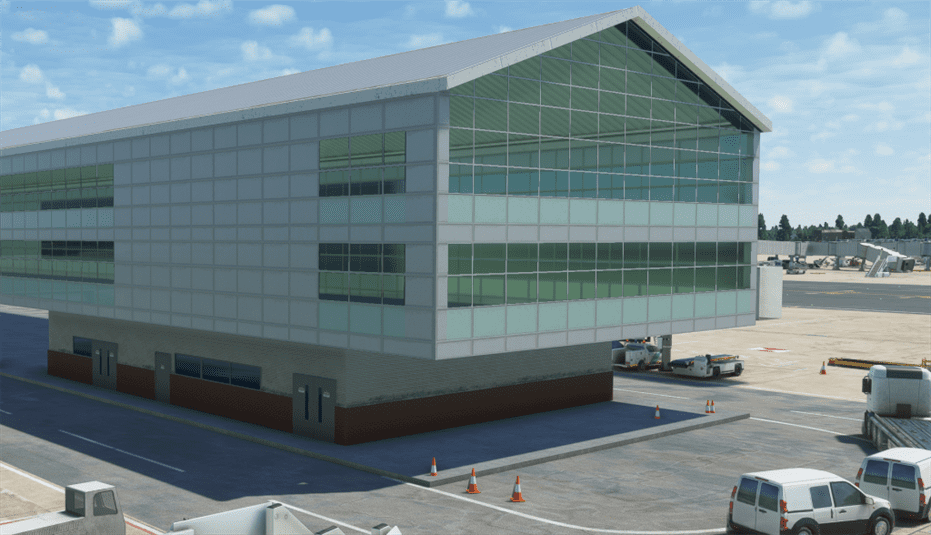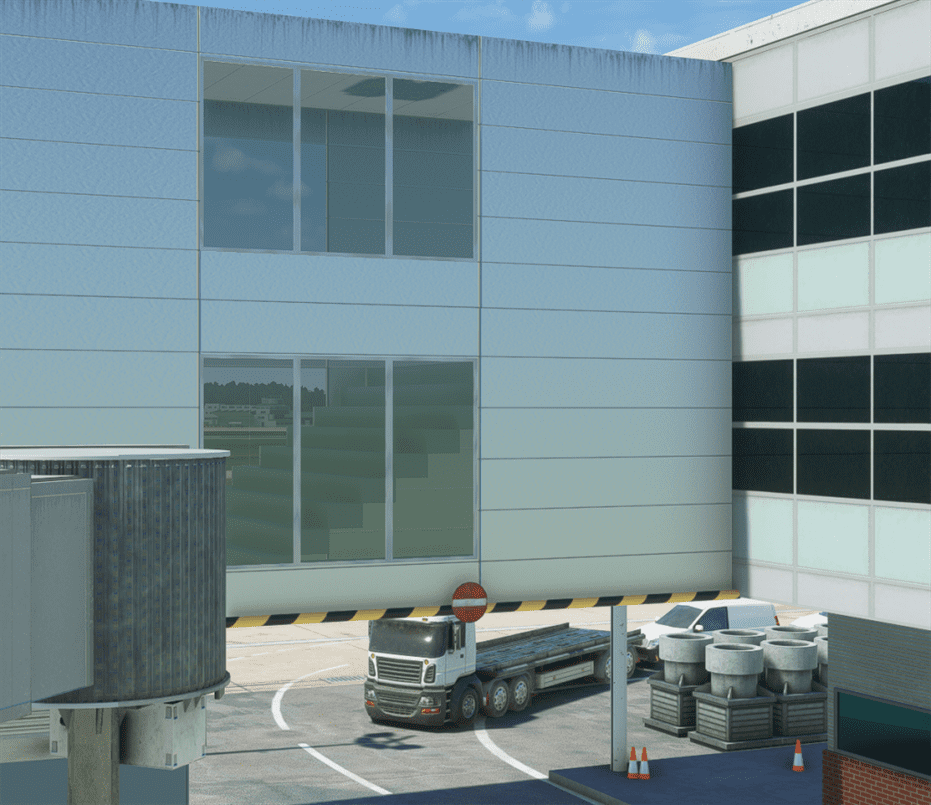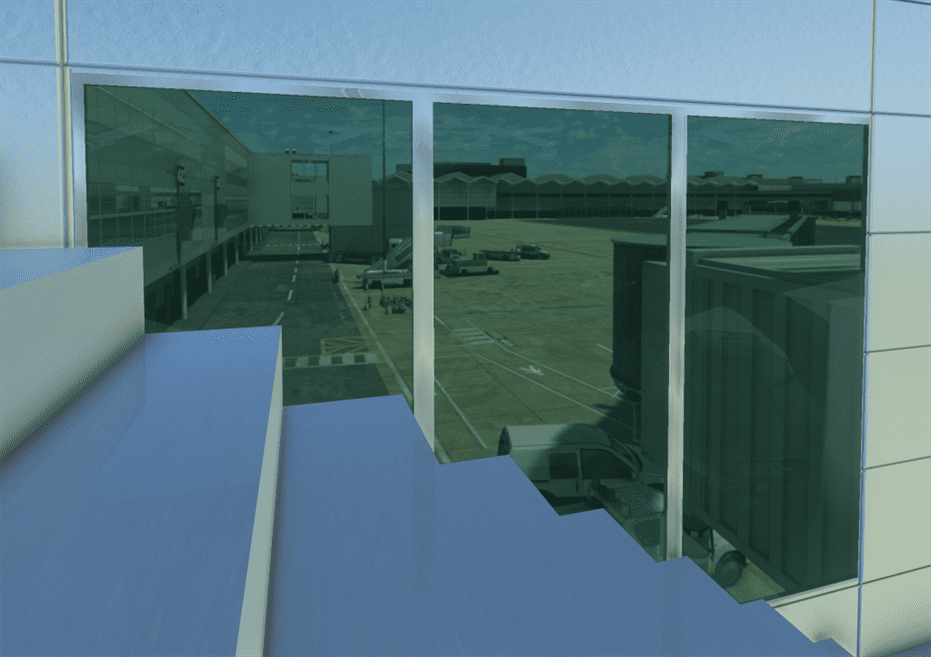 New Hangars!

The NCP Car Parks!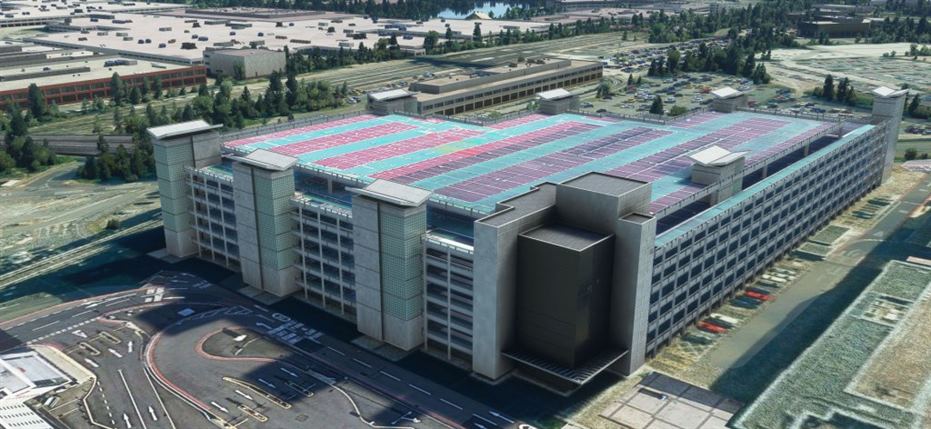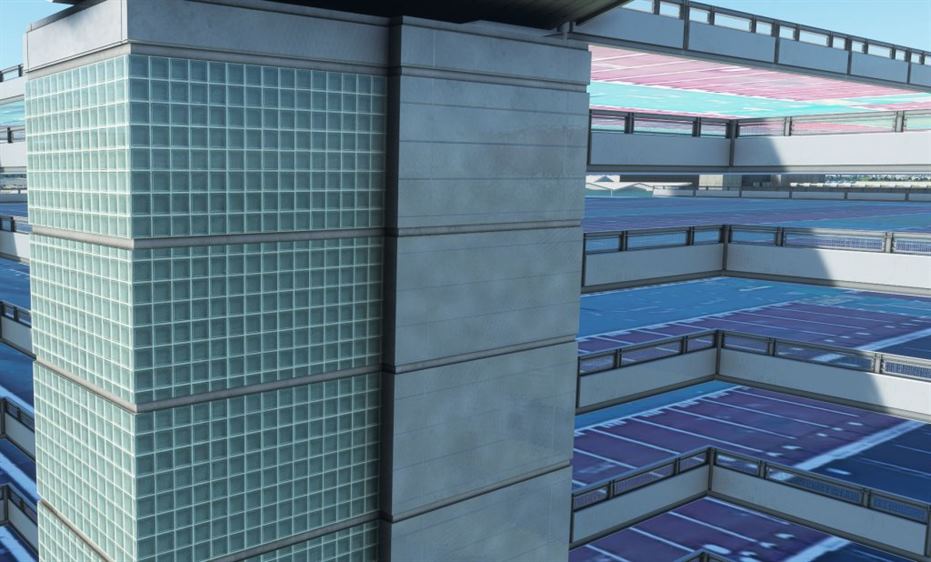 That's it for this (almost) final update!
Until next time!