Changes mentioned in this dev-shot are part of EGBB update: V0.5.3
---
Before we start this dev-shot, I would like to announce that we now have a 'Buy Me A Coffee' page! Many of you have contacted us wanting to donate to us and support us even further. Therefore we have launched not only the ability to donate once (the price of a coffee), but also can become a member or a VIP!
Becoming a Member will give you exclusive perks, discounts on all products, insider info and a new Member role on Discord, with access to a private channel! Becoming a VIP will also place your name on the side of the pub at Manchester Airport for life! (in the sim of course)
---
Now on with the update!
After the last update which only focused on the Elmdon Terminal building, we have been busy getting the main terminal area further developed.
This time around, we had the goal of making the airport more real. With new remote stand clutter, brand new ground markings, new terminal 1 weathering, and lets not forget… Custom Jetways!
This is the first time we have delved into the world of animation and model rigging, and we hope that it is the start of many new projects such as custom ground vehicles as well!
And for those asking; These jetways are not the ones used at Manchester airport, so we will not be porting them over, but we will be building brand new ones for Manchester!
Not only have we created these awesome new jetways, but we have also managed to get every single ground vehicle to stick to the service roads and not use the taxiways to travel around the airport! We tested and tested and tested, at 100% ground vehicle density, and not a single vehicle drove along a taxiway! This has brought the lever of realism to a new high, as now you can see activity around the airport without worrying that they will play chicken with your aircraft!
Ground markings along the entirety of Terminal 1 stands has been ripped up. The reason for this is that the ground markings used multiple flat shapes to make the markings. This wasn't good for performance, so we remove it all, and started again. This time around, we built up 3 different 4k textures, which all contain road markings, arrows, speed signs, pedestrian crossing etc. This means that the entire ground marking system is based off of only 3 textures, and not 10,000+ shapes.
On top of revamping and adding more ground textures, we adjusted the textures on the Terminal 1 building. Since the beginning, we have not been satisfied with the exterior of this building. It looks flat, and fake. In the past, we added dirt and grime, but its not like that in real life, and we lost the definition in the texture. We have now reverted back to a cleaner look, but updated the look and feel of the texture.
We have also updated the textures for all the white trim and columns at Terminal 1, to match its real life counterpart; with pain peeling, and darker than 'pure brilliant white'.
New blast fences have made an appearance as well, as the ones created by Asobo just weren't right for Birmingham.
Image time!
New Custom Jetways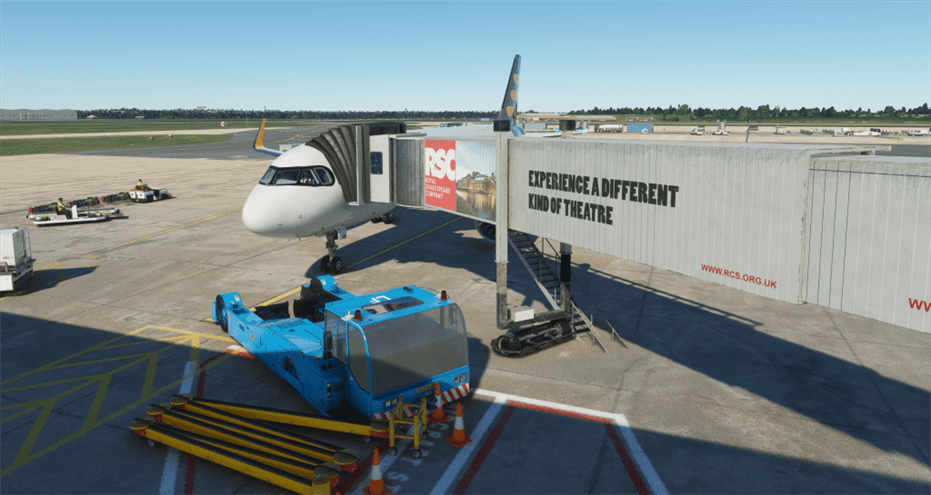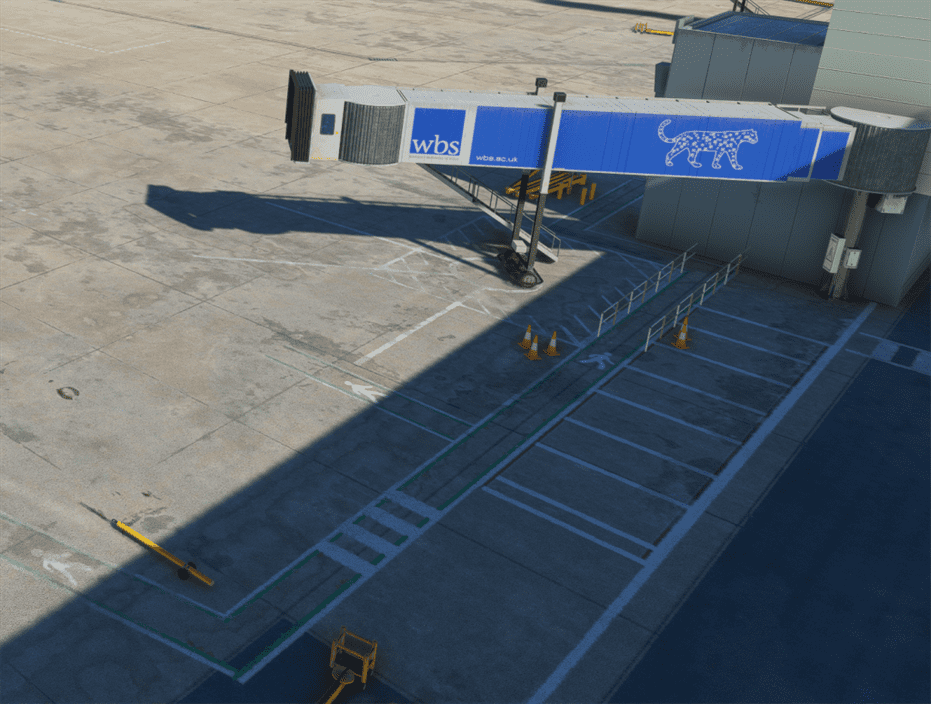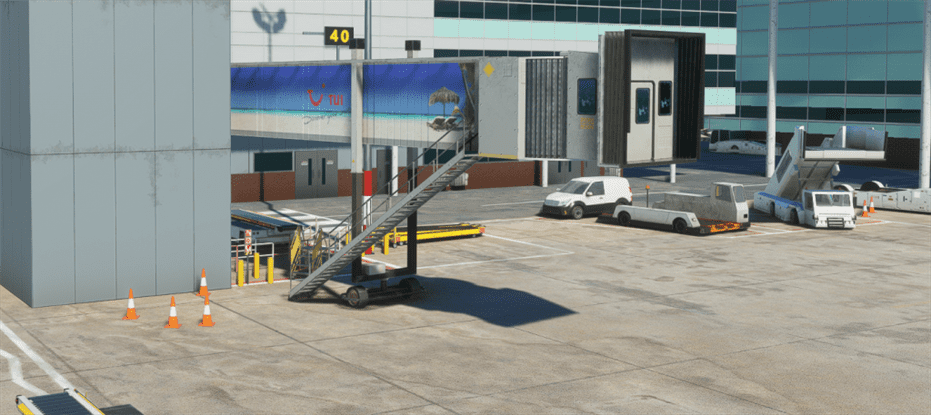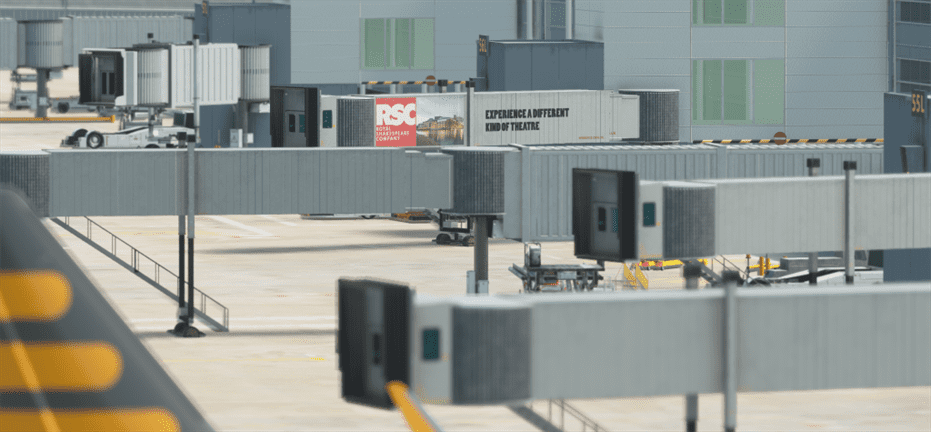 New Ground Markings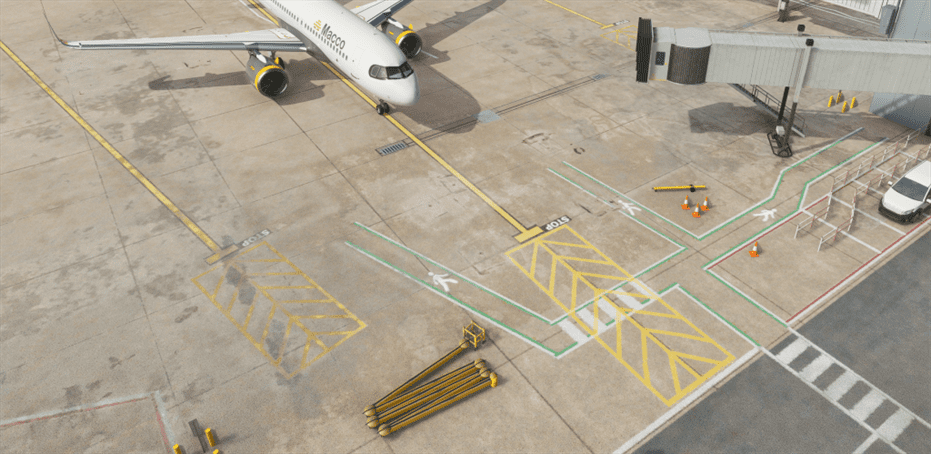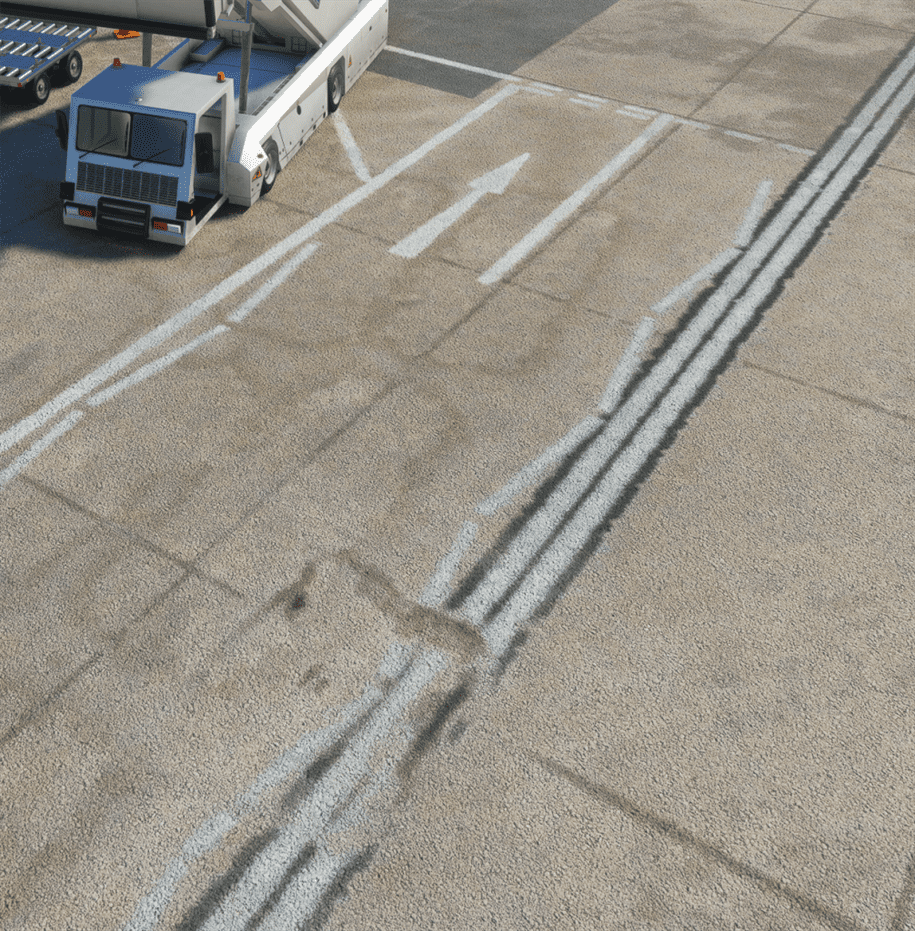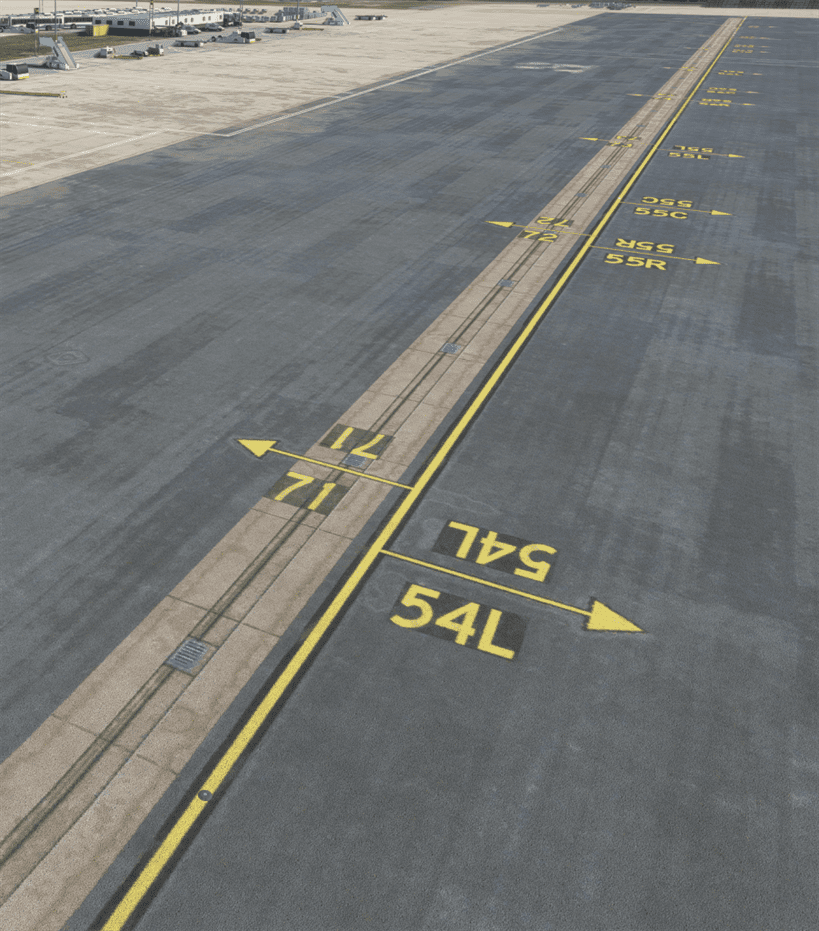 New Terminal 1 Texturing (Before and After)

Vehicles on roads and not on taxiways (initial test footage)
New Remote Stand clutter, posts and lighting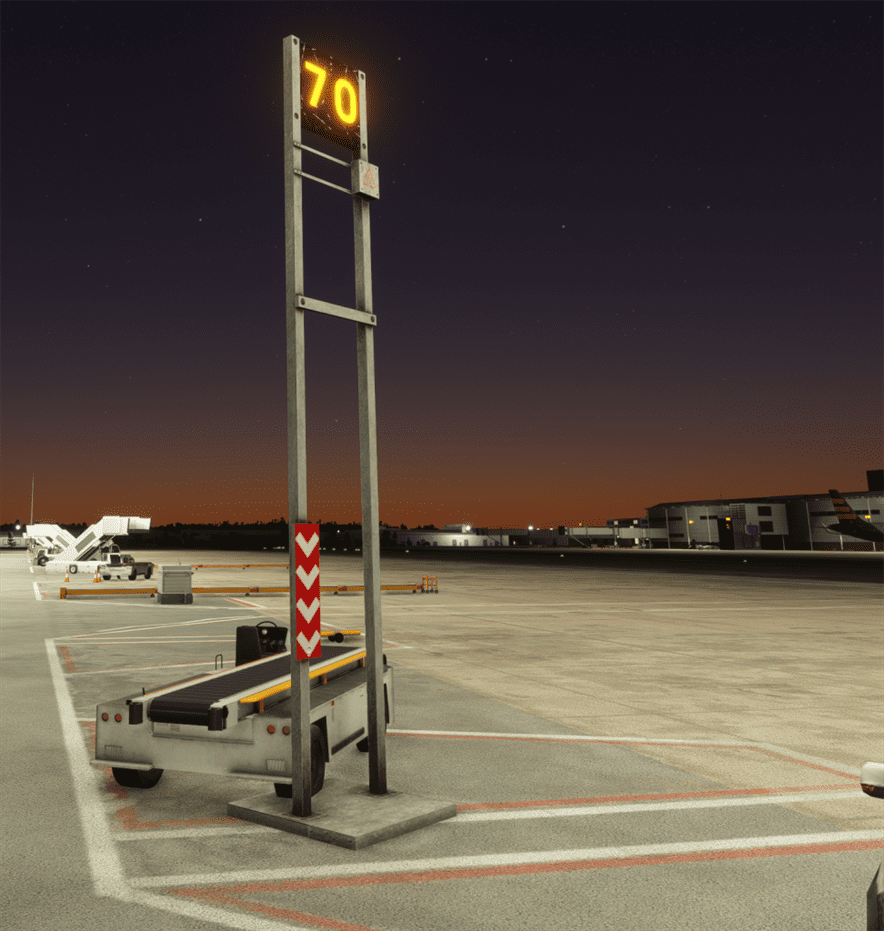 New Blast Fences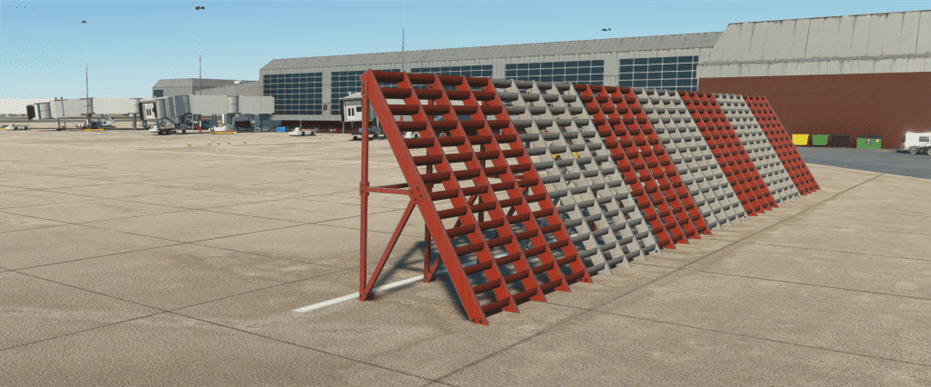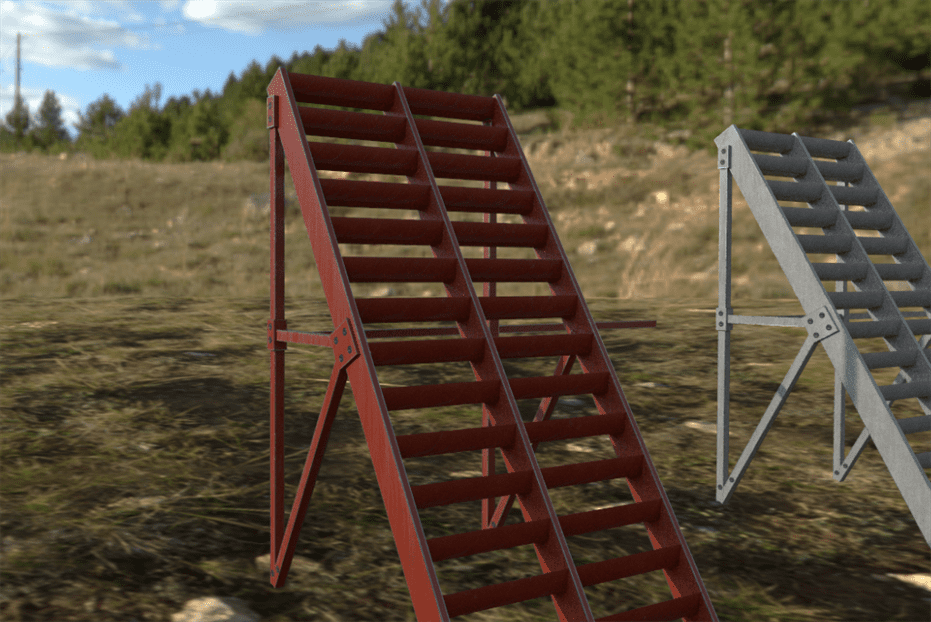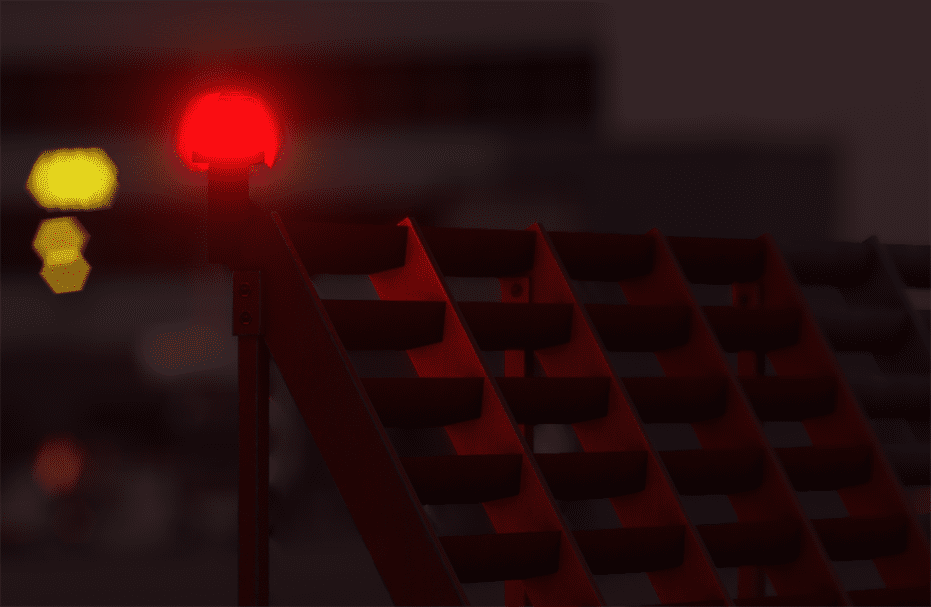 That's it!
Until next time!