Changes mentioned in this dev-shot are part of EGBB update: V0.2.2
The launch of EGBB was spectacular! Thank you so much to all who purchased the airport and allowing us to do what we love!
Since launch day, we have had 3-4 members of the community contributing in the form of images and videos, to help us make the airport accurate, which is awesome!
We still have a long way to go, and will be adding new things all the time, but feedback so far has been great!
We have been wanting to release an update since before the UK world update, so it feels like an eternity ago
Now… on with what's new! (Its a chunky one!)
Improvements and Updates:
Terminal 1 texture touch up
Add all viewing benches at RW15 end
Add temporary static airbridge at Stand 54 for A380
Terminal 2 airbridges shouldn't be operational
Stands 1-3, 14-16 missing stand numbers
Add stands 504LCR 503 502ABCD 501
Stands 40-42, 54-60 parking position improved
Missing disused apron near DME Equipment
Terminal 1 White columns protruding out of roof
Add taxiway V service road crossing
Change applicable stand signs to neon
Added service asphalt roads to sections between terminal and runway
Roadways, crossings, wind barriers, assets added end of Taxiway V
Gates 58/59/60 mislabeled as 58c 58R
Airbridge 57L not attached to building
Custom Taxi lines weird texturing on black painted sections
Right turn from T to V missing (towards G57)
Some hold points not exported by mistake
Added Fire station
Added Fuel Farm
Updated Ground textures
Added Fixed power units at stands
Added ILS Localizer Antennas
Work started in front of the terminal
Work started on the main terminal landside building
Runway touchdown markers updated to look more realistic
Added 3 GA ramps in front of Signature hangar
Updated T1 Textures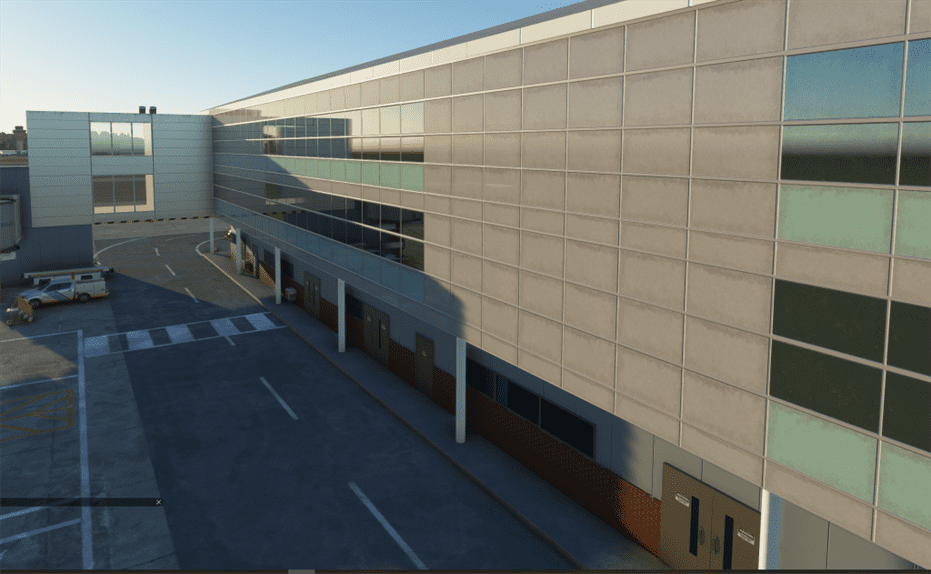 New Neon Stand Signs (at older stands)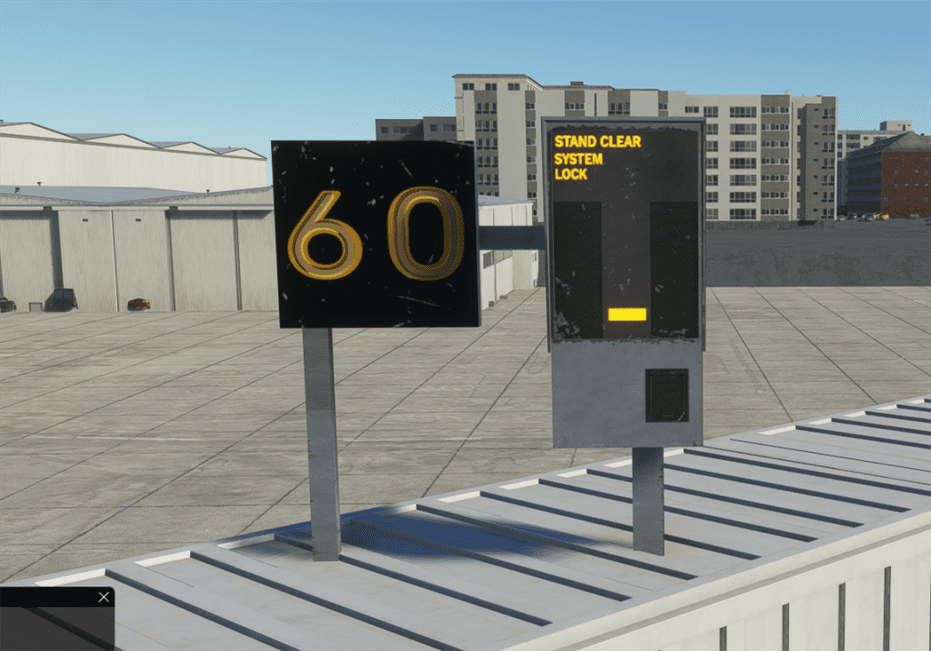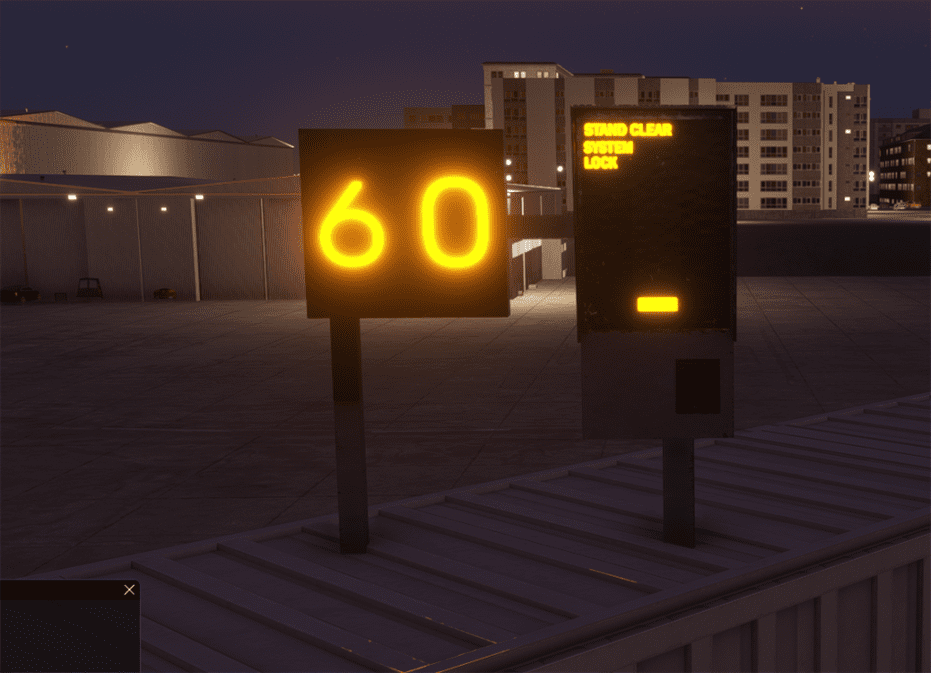 New Fire Station (and surrounding area)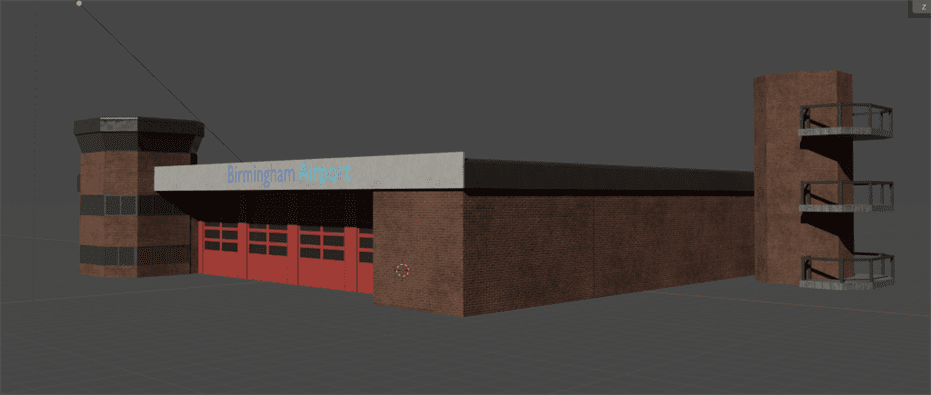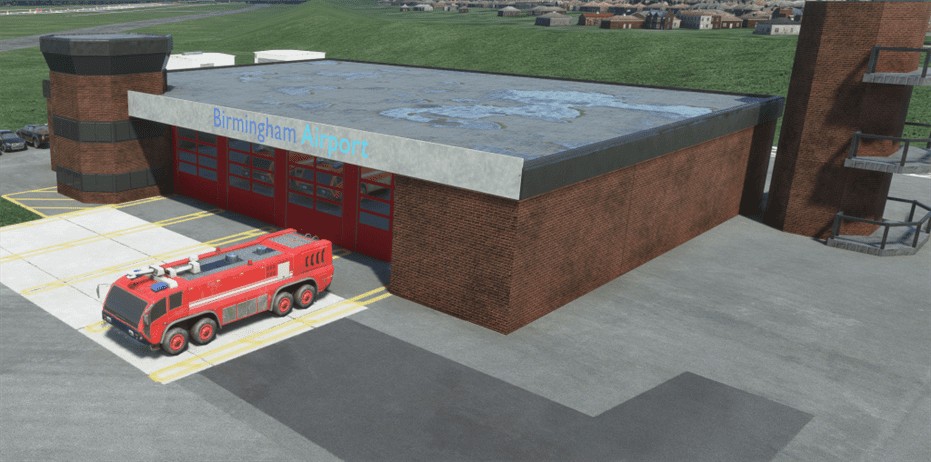 New Fuel Farm/Facility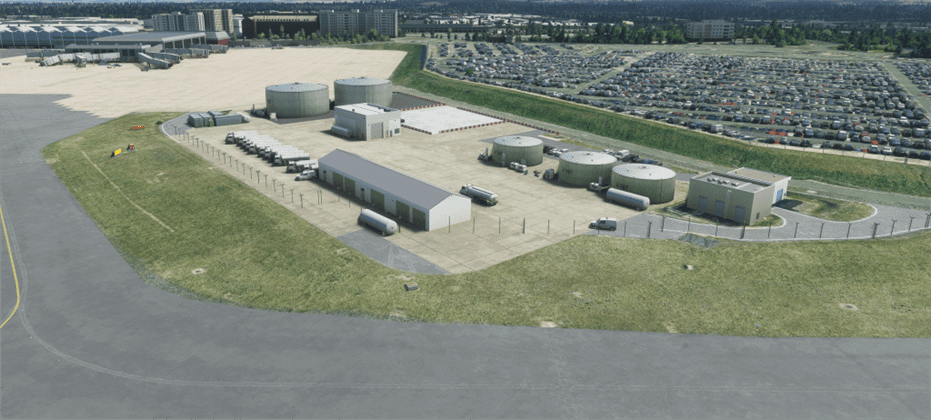 New Stand Power Units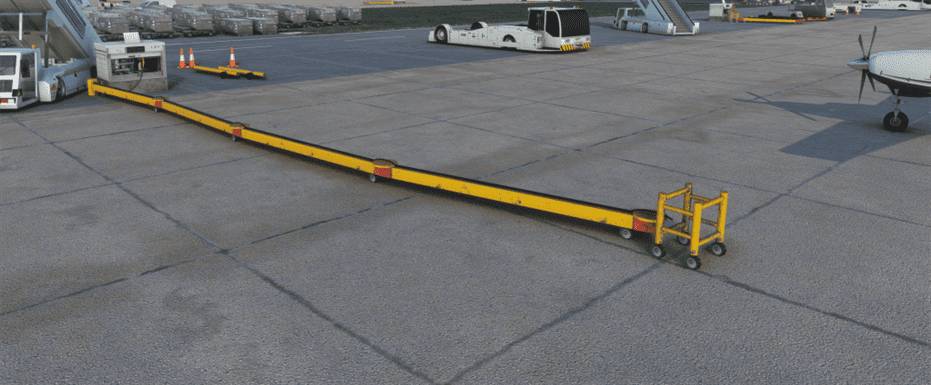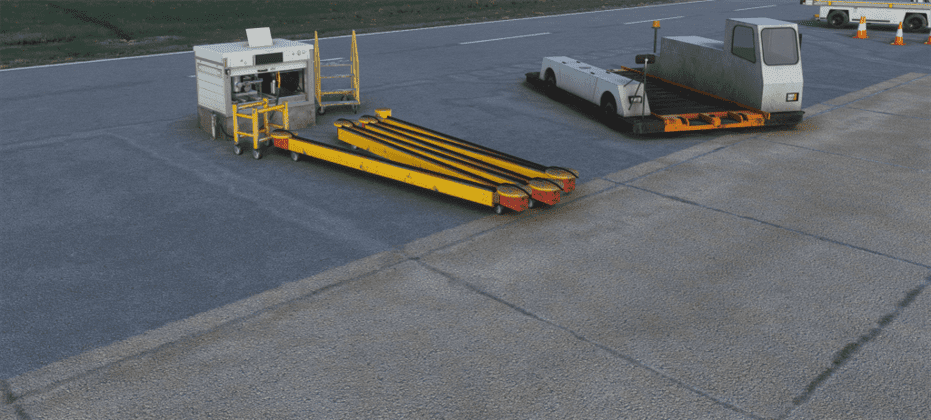 New ILS Localizer Antenna

New Ground Textures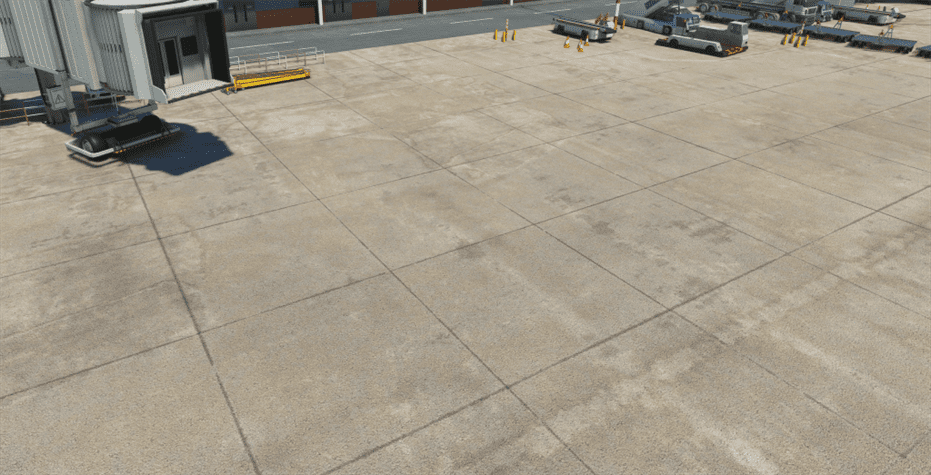 New Runway Markings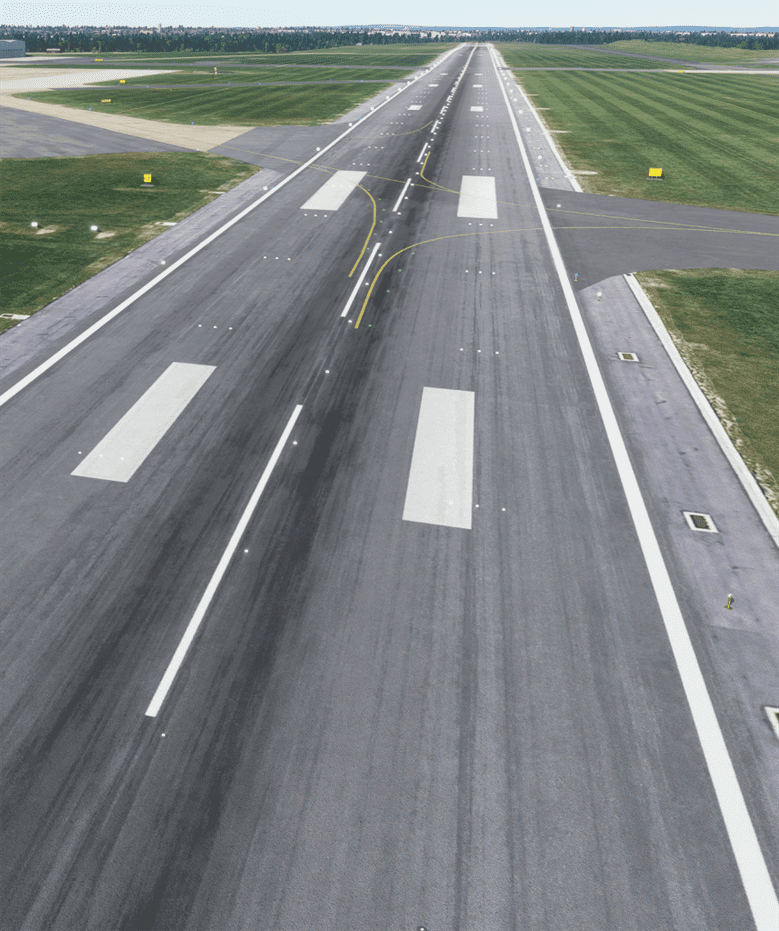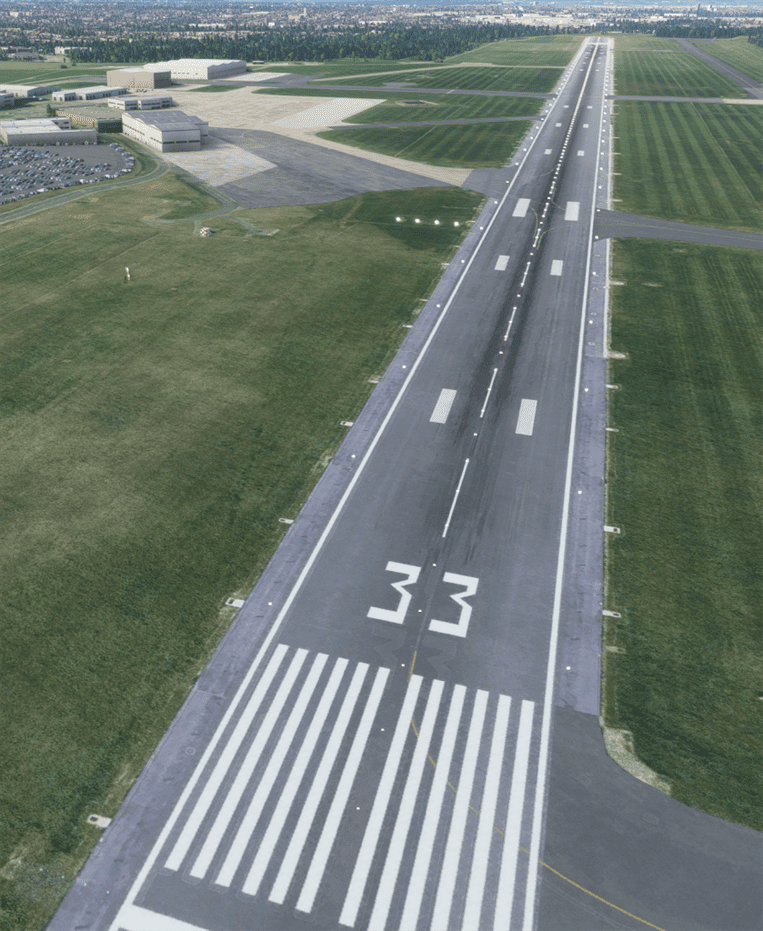 New Front of Terminal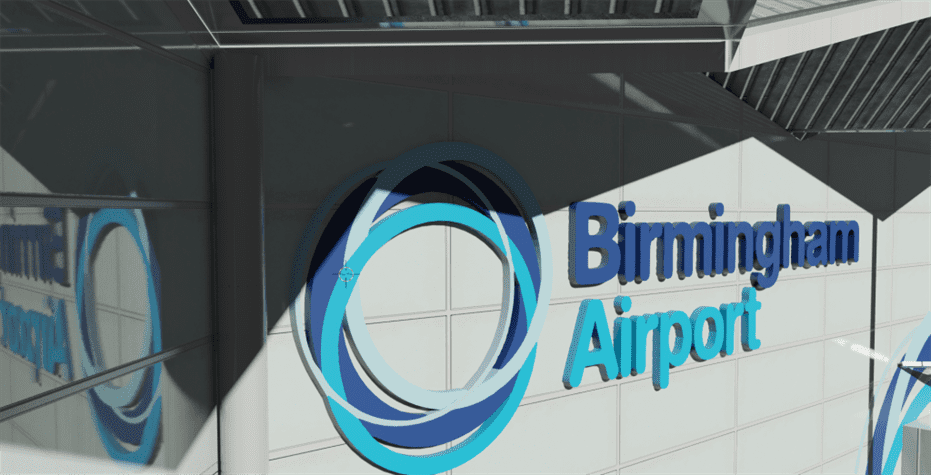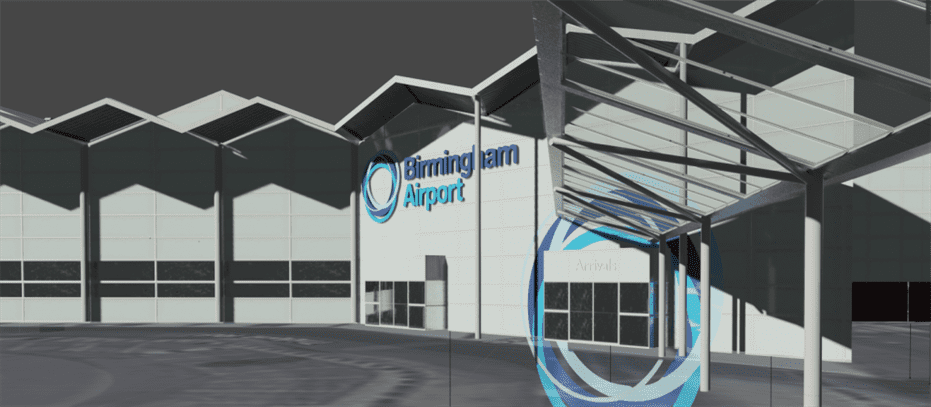 New Main T1 Building